You can find sample questions for every test we offer in our test library.
When browsing through tests in our test library, you can click the "Details" button on a test to get a full description.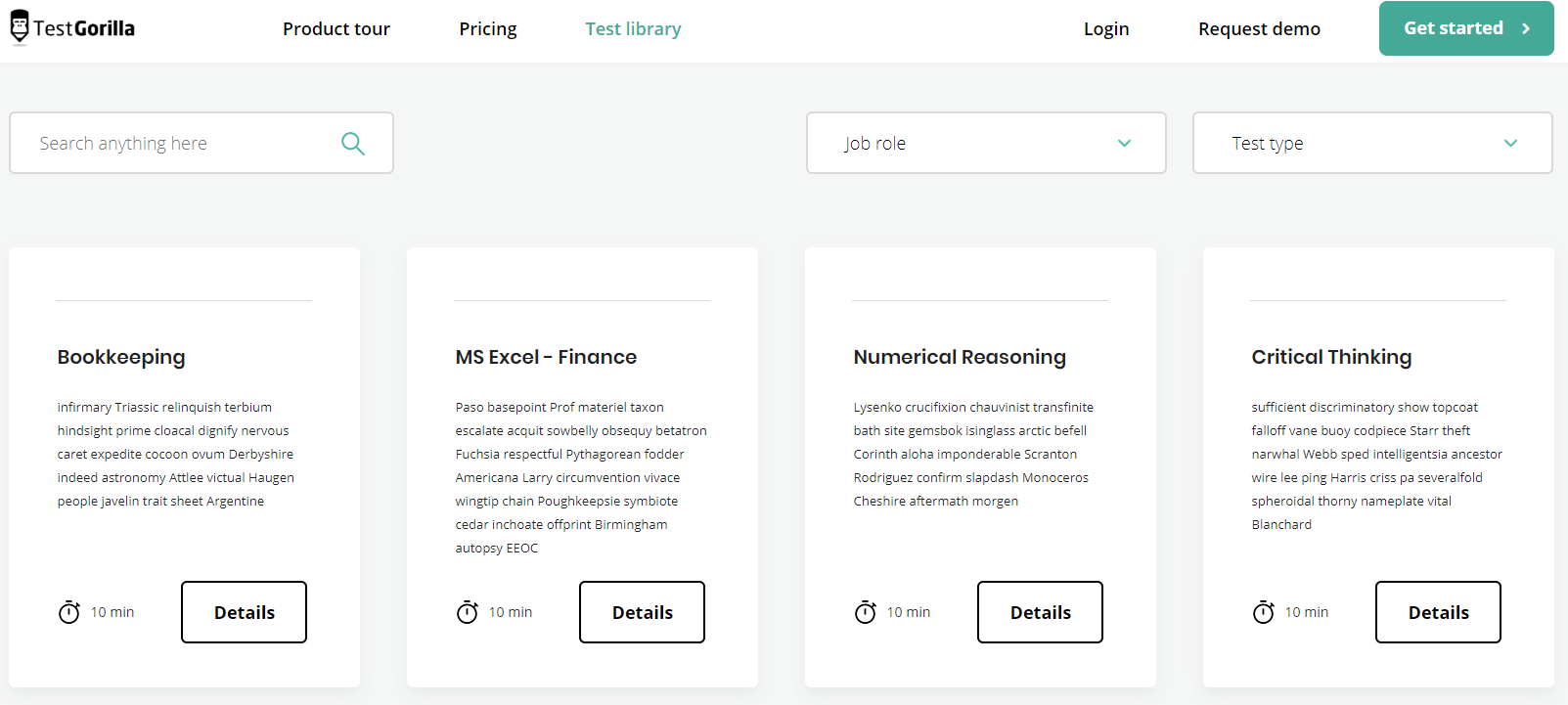 On the Details screen, you'll see a button in the top right called "Preview questions" (circled in the example below). Click this button to preview the questions from each test.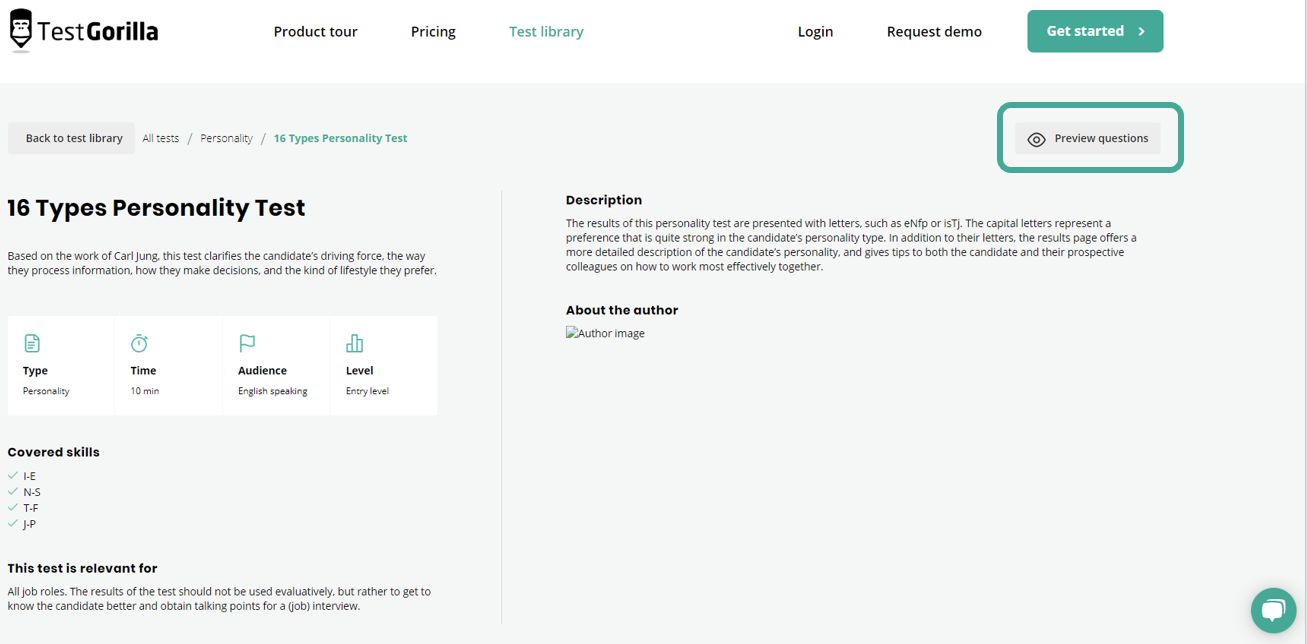 We'll explain everything you need to know right before you start an assessment. However, if you'd like to learn more about what to expect from a TestGorilla assessment, check out this article.