If you don't want to take automatic snapshots of candidates during their assessment, you can disable the feature in the last step of creating an assessment.
| | |
| --- | --- |
| Applies to: | Free, Pay-as-you-go, Scale, Business, Enterprise plans; Owner, Admin, Recruiter roles |
One of our anti-cheating measures consists of automatically taking webcam snapshots of your candidates every 30 seconds throughout their assessment.
These snapshots allow you to confirm the identity of the test-taker and ensure that the same person completed the assessment from start to finish. This also ensures that the person who takes the assessment is the same person you ultimately interview!


Note: For privacy purposes, we explicitly ask each candidate for their consent before accessing their camera at the start of an assessment.
If you'd like to disable snapshots for an assessment, you can do so in Step 4 (Review & configure) of the assessment creation process.
Once you review your assessment, scroll to the bottom of the page and click on Show advanced options on the bottom left-hand side of the screen.
Scroll down to the bottom of the new section that opens up, and click the box under Anti-cheating settings to disable candidate snapshots for the specific assessment.
When done, scroll back up to the top and click Finish to finalize your assessment.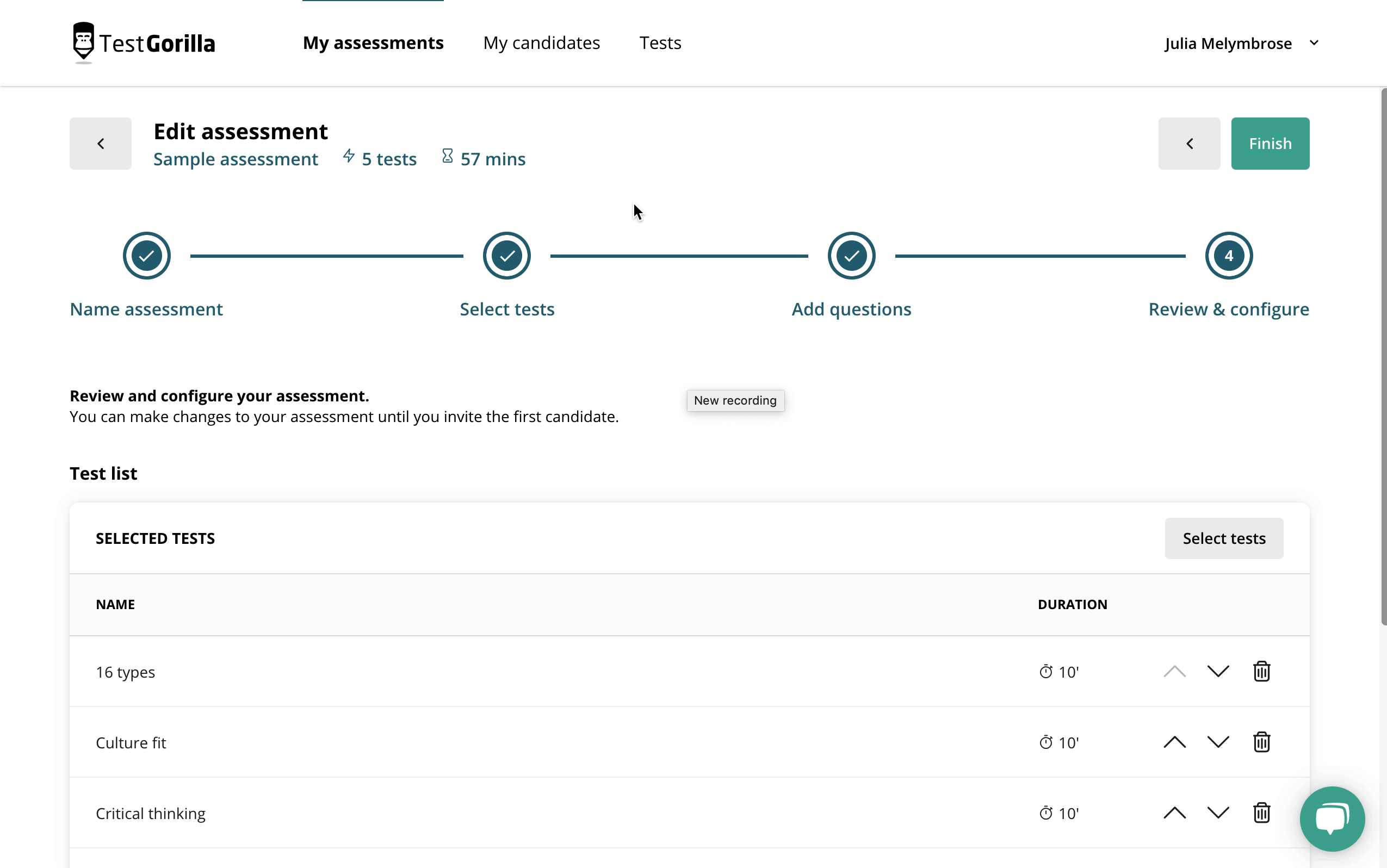 Warning: The snapshots setting can only be disabled while creating an assessment and before the first candidate has been invited to it. Once candidates are invited, the assessment can no longer be edited. You can read more about why we do this here.
Support
If you still need help, you can always reach out to the support team. We're happy to answer your questions.