You can download the results of an assessment in a CSV or XLSX file.
First, click on "My assessments" to see an overview of all your assessments. Then, click the name of the assessment you'd like the results for.
On the assessment's page, click the download button (circled below) to save a CSV or XLSX file with all the results.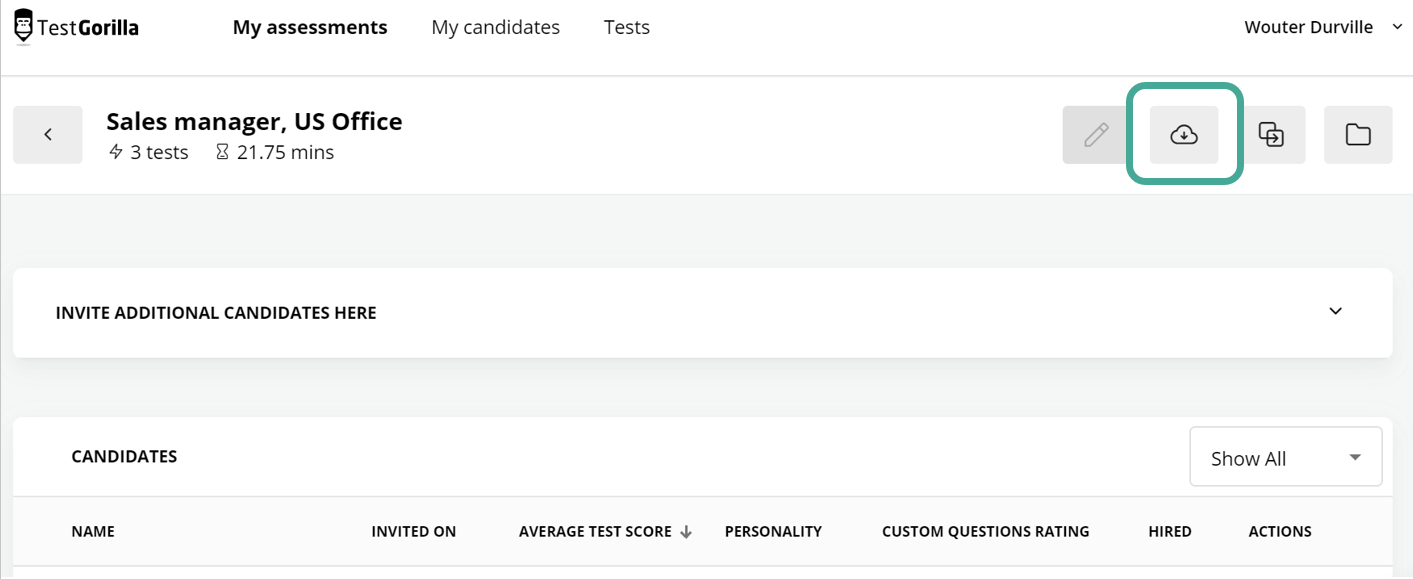 The download provides the following fields:
First name
Last name
Email
Source
Status
Stage
Scoring benchmark
Average score
Score on test 1
Score on test …
Score on test N
Anti-cheating monitor results:

Filled out only once from IP address?
Webcam enabled?
Full-screen mode always active?
Mouse always in assessment window?

Your rating
Notes about the candidate
Answer to custom question 1
Answer to custom question …
Answer to custom question N