You can upload an intro or outro video in Step 4 of the assessment creation process.
Video can be a powerful way to connect with your candidates. A video message helps you showcase your brand, welcome your candidates to the assessment, share information about the role, or thank candidates for their time and interest.
You can include a pre-recorded video in Step 4 (Review & configure) of creating an assessment.
Once you review your assessment, scroll to the bottom of the page and click on Show advanced options on the bottom left-hand side of the screen.
In the popup window, click on Upload new video to add your video.
By default, your video will be shown at the beginning of the assessment. If you prefer to display it at the end of the assessment, click the checkbox next to Show video at the end of the assessment.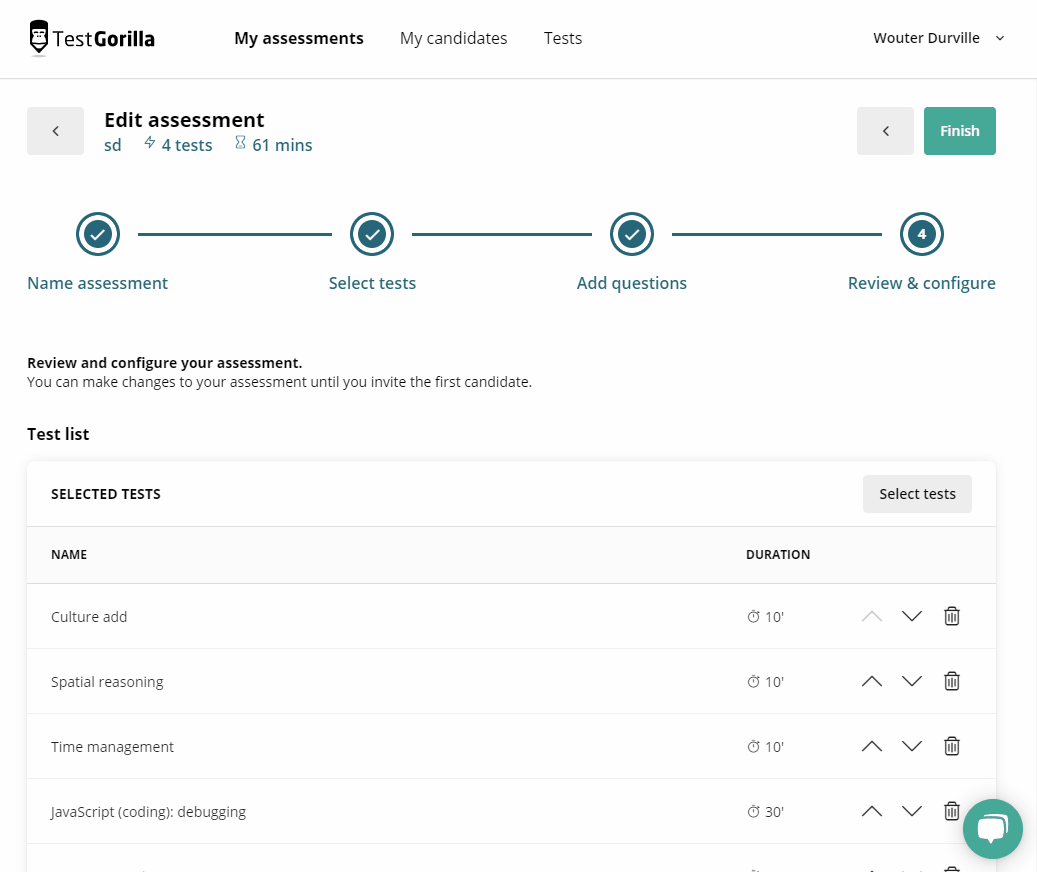 Helpful tip: The maximum file size allowed for this video is 200 MB