You can change your email address and password on your "My profile" page.
Click your name in the top right corner of the screen and select "My profile" from the drop-down menu.
Here you can directly change your email address by clicking the "Change email" button and typing in a new address.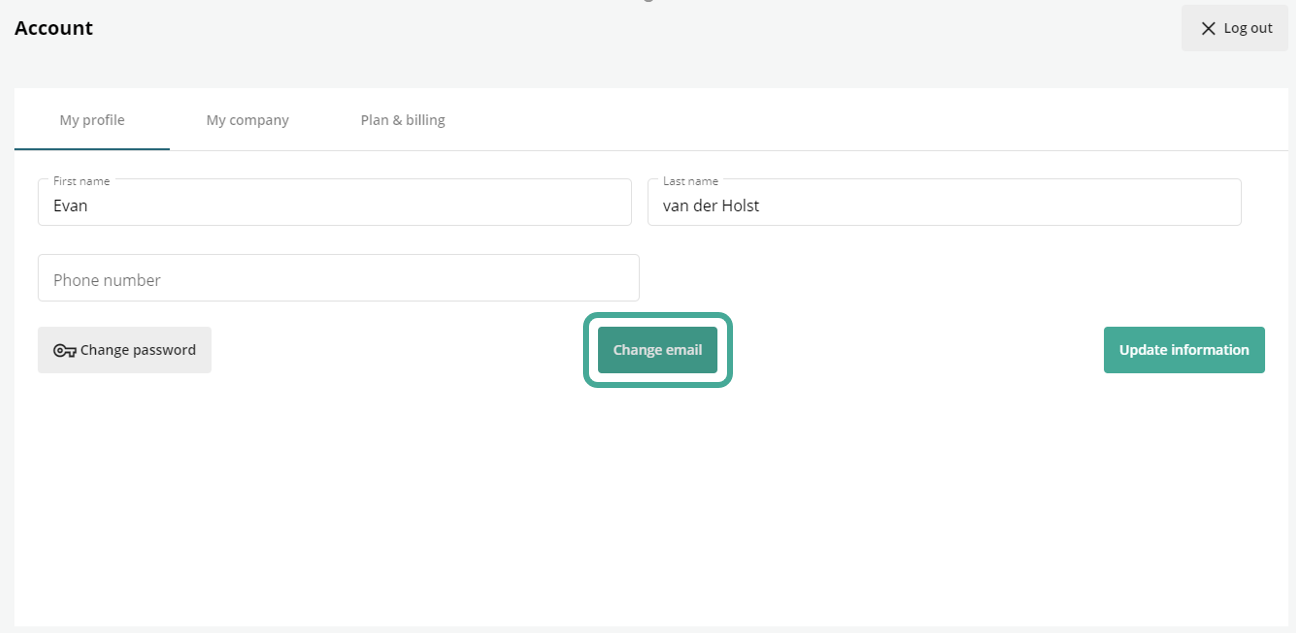 You can change your password by clicking the "Change password" button (as shown below) and entering a new password.