Give your assessments your company's look and feel by uploading your logo and choosing your brand color.
Click your name in the top right corner of your screen and select "My company" from the drop-down menu.
Upload your company logo by clicking the large "Upload your company logo" button on the left side of your screen.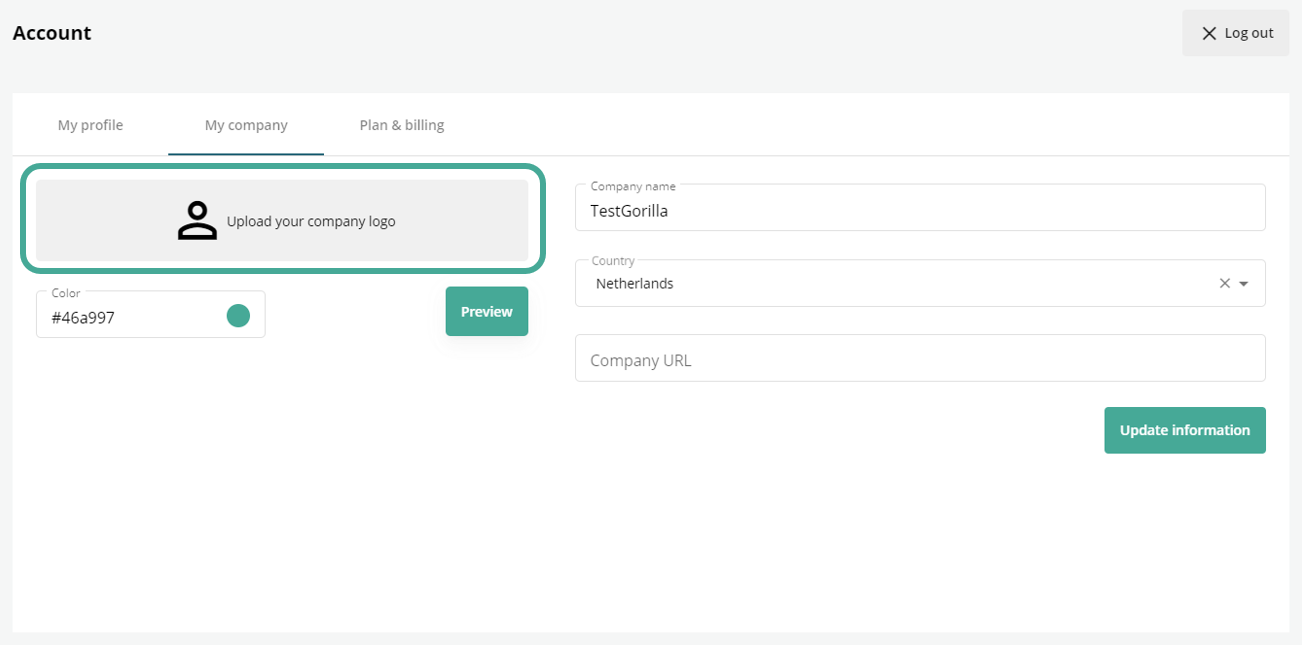 Choose your brand color by using the color selection tool directly below the logo upload button.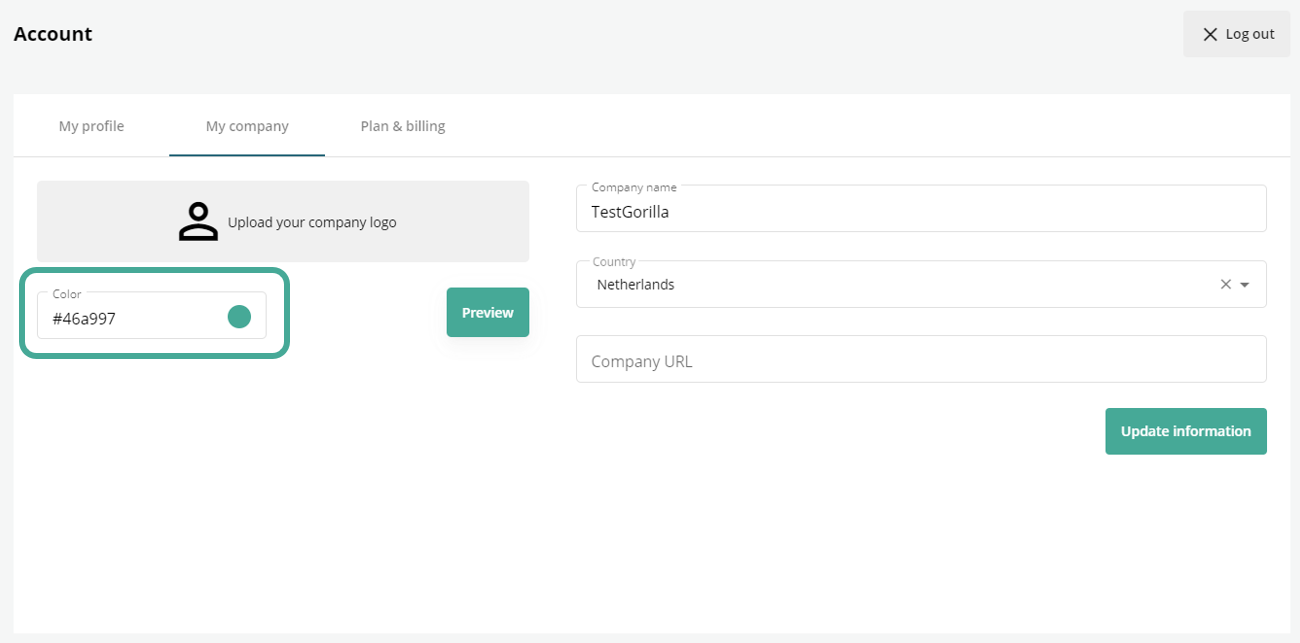 When you're done with both selections, click the "Update information" button on the right.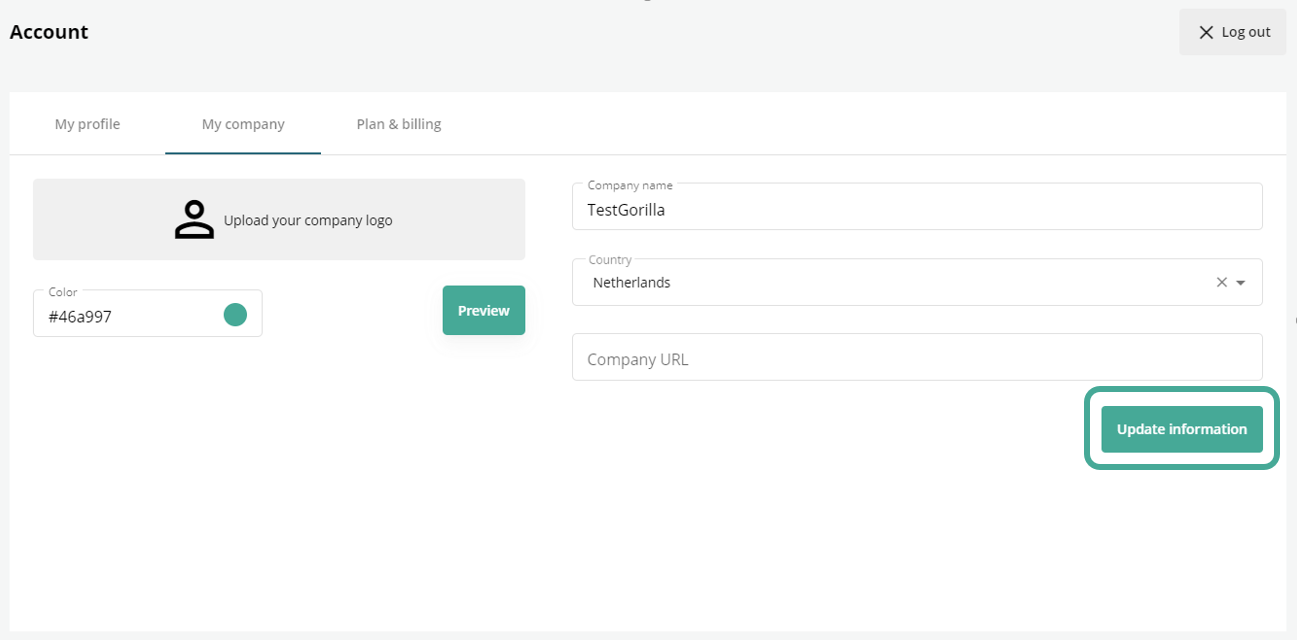 Your logo and brand color will be used for all existing assessments and for all assessments you'll make in the future. You can change these selections at any time by coming back to this screen.
Complete your profile by setting your company name, country and company URL on the "My company" page.