You can invite candidates to your assessment by using the email invite option or by sharing a public link.
You can invite candidates in the last step of the assessment creation process.
For assessments that you've already created, you can invite candidates by accessing the assessment from your "My assessments" page.
There are two simple ways to invite candidates to your assessment: by sharing a public link to the assessment or by email, either individually or in bulk.
By public link: you can set up multiple links can copy them in your computer's cache, to paste it in either a job post, a social media post, or in a newsletter. This feature is particularly helpful if you don't want to manually process job applications. Using a public link, your candidates can identify themselves using their name and email address, and then they can take the assessment. Consider using Qualifying Questions in combination with a public link.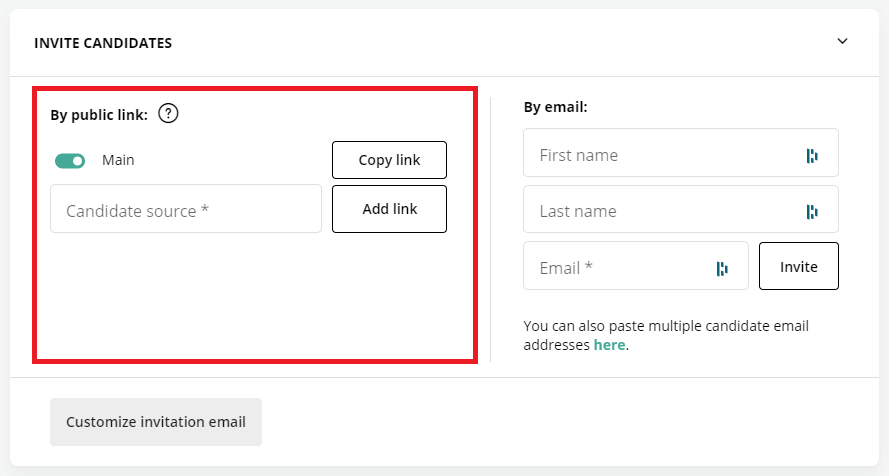 By email: Fill in the name and email address of a candidate to send an automated email with an invitation to complete the assessment: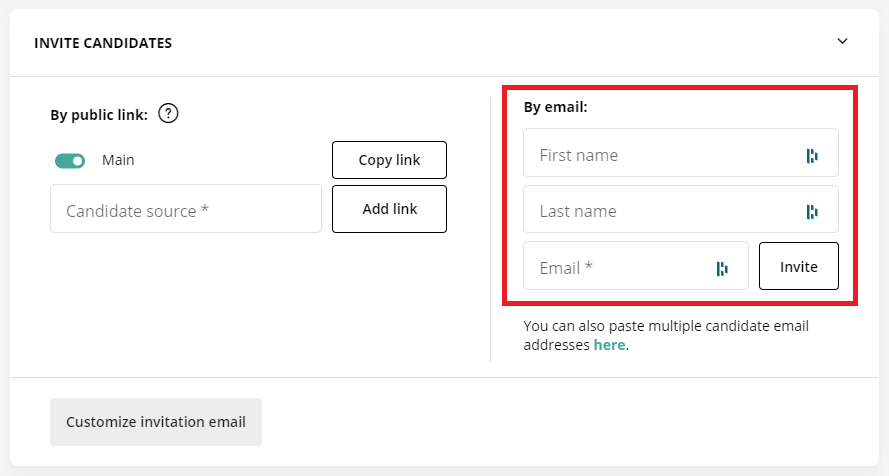 Bulk invite: If you have many candidates to invite and you already have a list elsewhere, you can use the bulk invite option: