Copy the public link provided and share it with any candidates you'd like to invite.
You can invite candidates right after you've created an assessment. For assessments that you've already created, you can invite candidates by accessing the assessment from your "My assessments" page.
You can copy the public link and share it with candidates in your own way. For instance, you can include the link in a job post or in a social media post. After clicking the button "Copy link", you can paste the link in your medium of choice.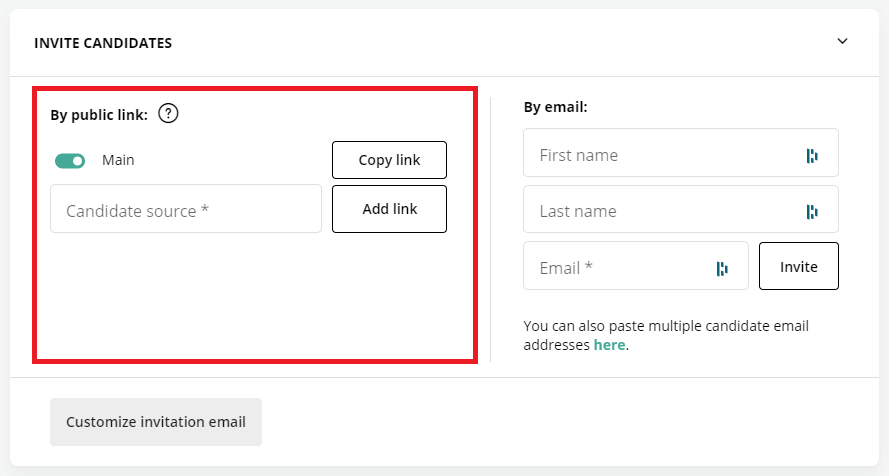 Public links are especially helpful if you want to provide access to your assessment to candidates that you haven't identified yet. By clicking the link, those candidates can provide their name and email address, after which they get the invitation email for the assessment. Consider using the public link in combination with Qualifying Questions.
You can create multiple public links if you have multiple sources for your candidates. For example, you may use one public link for the job post on LinkedIn, a second one for your job post on Indeed, and a third one for a newsletter that contains information about the job you're hiring for.
In the candidate result page, you can see the source of your candidate: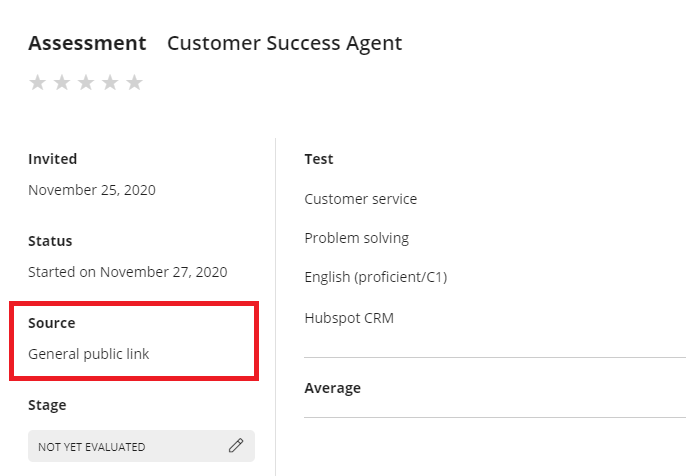 Additionally, the Excel and CSV downloads have a column specifying the public link that each candidate used.

Another way to invite candidates is with the TestGorilla email invite system. Simply fill in the name and email address of a candidate to send an automated email with an invitation to complete the assessment. You can do this with a single email address or multiple addresses at once (bulk invite).