You can review your assessment at the end of the creation process. At this point, you can change the order of tests, remove tests, or add new tests.
| | |
| --- | --- |
| Applies to: | Free, Pay-as-you-go, Scale, Business, Enterprise plans; Owner, Admin, Recruiter roles |
Note: When making a new assessment, the creation flow will guide you to review your assessment at the end of the process.

If you'd like to review an existing assessment, simply Edit the assessment and go directly to Step 4 Review assessment on the assessment creation timeline. This article provides further guidance on how to do that.
In the "Review assessment" section, you can do the following 3 things:
1. Change the order of the tests in your assessment
You can move a test's position up or down by using the arrow buttons on the right side of your screen. Alternatively, you can drag and drop a test to the desired position as shown below.
Note: You'll see your Custom questions as a single block in your test list, taking up one test position. You can rearrange where this block is presented to your candidates, though we do recommend leaving them at the end.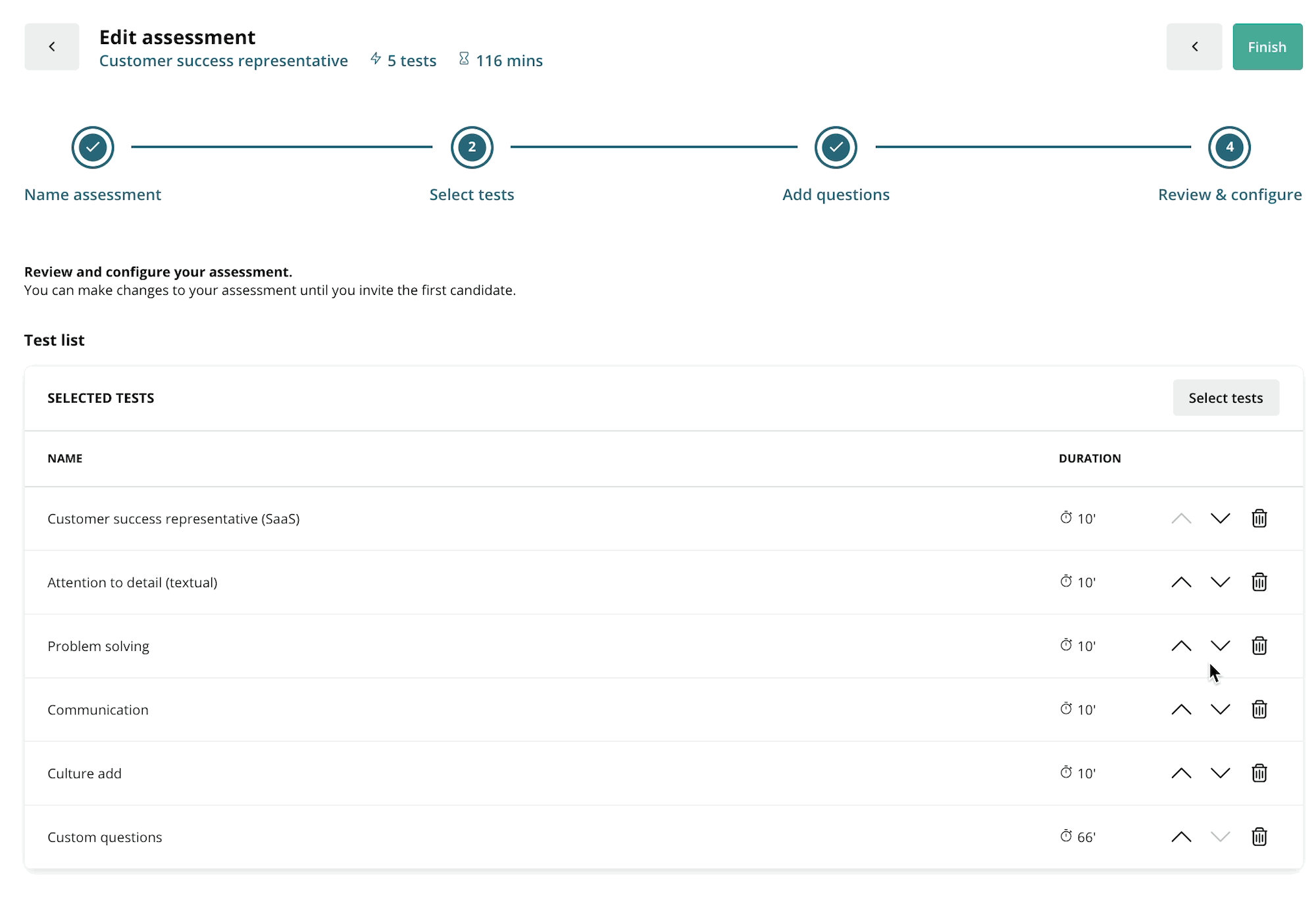 Tip: If you want to rearrange the order of the individual questions within the custom question block, you can do so in Add questions. You can find more information about creating, editing, and rearranging custom questions here.
2. Remove tests from your assessment
You can remove tests from an assessment individually, clicking the trash can icon to the right of the test name.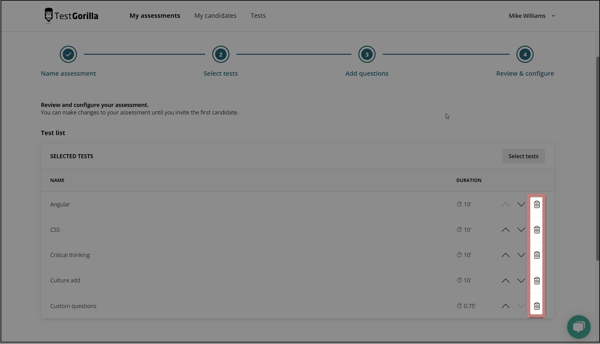 3. Add new tests to your assessment
If you have 4 or fewer tests in your assessment, you can add more by clicking the Select tests button on the right side of the screen, below the test creation timeline. This will take you back to Select tests where you can search and select more tests to add.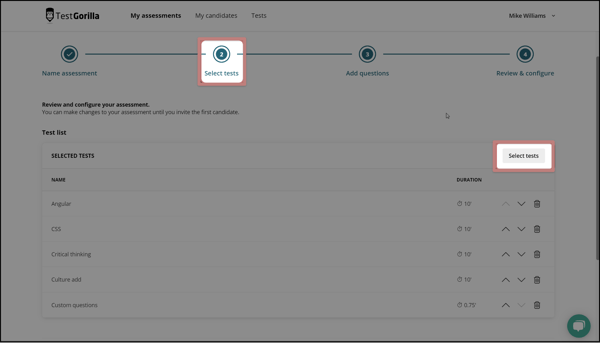 Note: Keep in mind, you can only make edits to assessments that does not have candidates invited to it. You can read more about why you can't edit assessments once a candidate has been invited here.
Support
If you still need help, you can always reach out to the support team. We're happy to answer your questions.