As an owner, you can transfer your ownership to an admin user.
This way you can have one of your colleagues upgrade to a paid plan and manage the subscription. To do that, go to your account settings >> Team Management and click the highlighted icon in the row of the admin user you want you to transfer ownership to: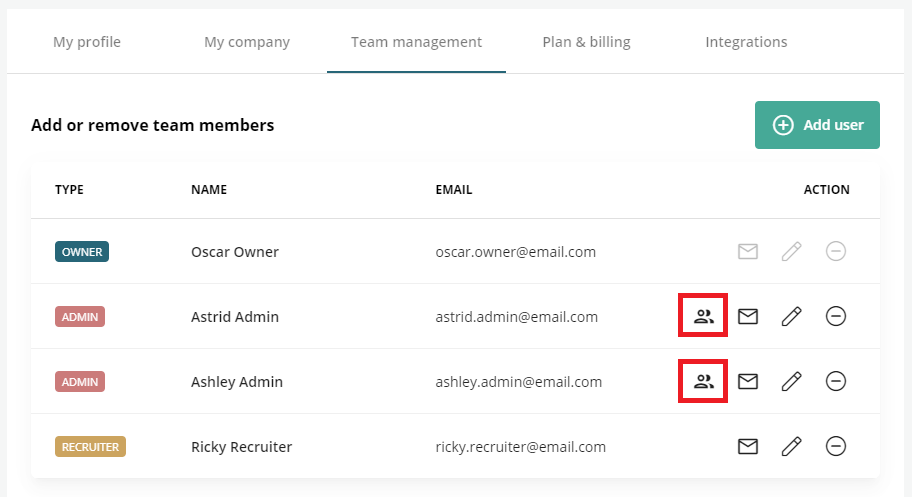 Former owners cannot claim back ownership of the account. Only the new owner can decide to transfer ownership back, so be thoughtful when using this feature.
This article explains how to add new users and what the user rights are for each role.