Go to "Plan & billing" on your account page to upgrade your subscription.
Note: Only account owners have access to the Plan & billing area of TestGorilla accounts.
To upgrade your plan, log in to your TestGorilla account, click on your name in the top right corner of the screen, and go to Plan & billing.
You can upgrade your subscription by clicking the Change plan button found on the right side of the screen.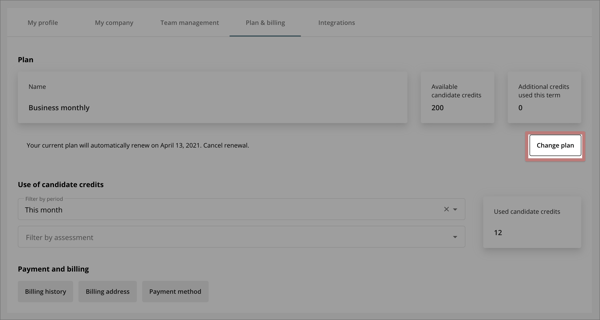 Upon upgrading, you will be charged for the new base plan immediately and in full. Any remaining credits from your previous plan will remain available until their original expiry date.
The date of your upgrade will be come the new billing date used for future charges.
If you still need help, you can always reach out to the support team. We're happy to answer your questions.