Go to "Plan & billing" on your account page to upgrade your subscription.
Note: only account owners have access to the Plan & billing area of TestGorilla accounts.
To upgrade your plan, log in to your TestGorilla account, click on your name in the top right corner of the screen, and go to "Plan & billing."
You can upgrade your subscription by clicking the "Change plan" button (circled in the example below).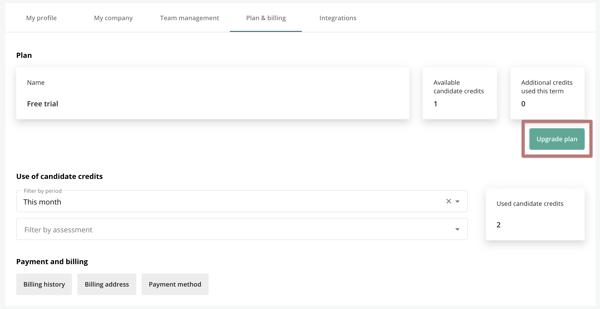 Our support team is always here to help. If you have any issues, please contact us.