You can use TestGorilla assessments within SmartRecruiters by following these steps.
If you're using SmartRecruiters to manage your candidates, you can connect TestGorilla to your ATS. This allows you to do two things:
Invite candidates to take a TestGorilla assessment from within SmartRecruiters
See the summarized assessment results of your candidates inside SmartRecruiters
Follow these steps to set this up.
Step 1: Let us know
Our support team will activate the SmartRecruiters integration for you. Simply let us know by contacting us. We will then get in touch with SmartRecruiters and connect your TestGorilla account to your SmartRecruiters account by exchanging the necessary credentials. We handle everything!
Step 2: Create an assessment in TestGorilla
Once you get a confirmation from our support team, create a new assessment in TestGorilla. Follow the usual steps of the assessment creation process. When you get to the step where you invite your candidates, you'll now have the option to select SmartRecruiters (as seen below).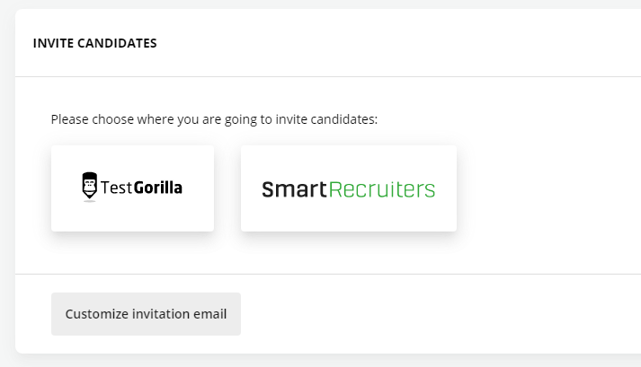 Doing so will make your assessment available in SmartRecruiters:

In fact, the 24-hour wait is often much shorter.
There are two ways in which you can invite candidates to take a TestGorilla assessment from your SmartRecruiters account. The first way is to invite candidates individually. That process is explained in this article (from Step 3 onwards). The second way is to add triggers to specific steps in your hiring process to send a TestGorilla assessment when you move a candidate to the appropriate hiring step. You can read about that here.
Before you continue with Step 3, make sure you've created the job and added your candidates in Smartrecruiters.
Step 3: Invite individual candidates to your assessment
In SmartRecruiters, look up the candidate you want to invite to your TestGorilla assessment. Next, select "Skills Test" in the Assessments tab on the right-hand side of the screen: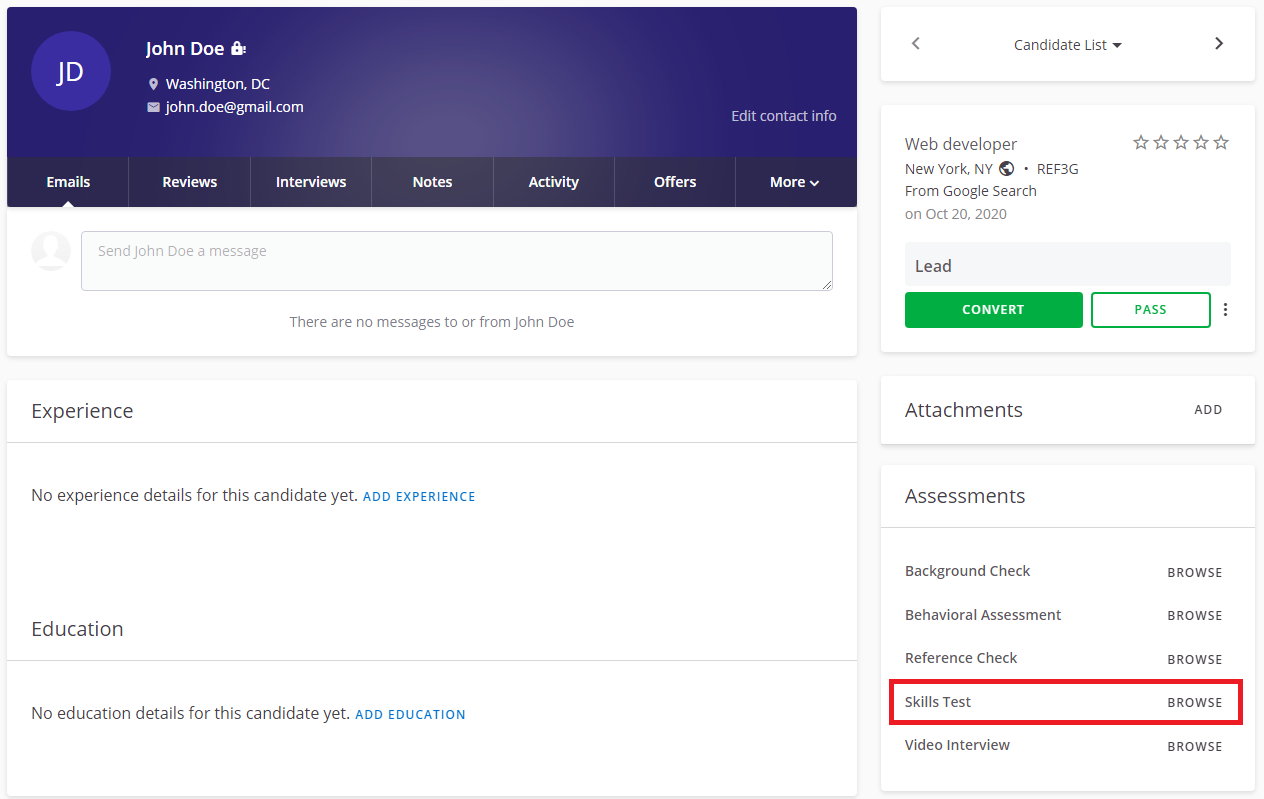 Select TestGorilla as the vendor and then look up your assessment: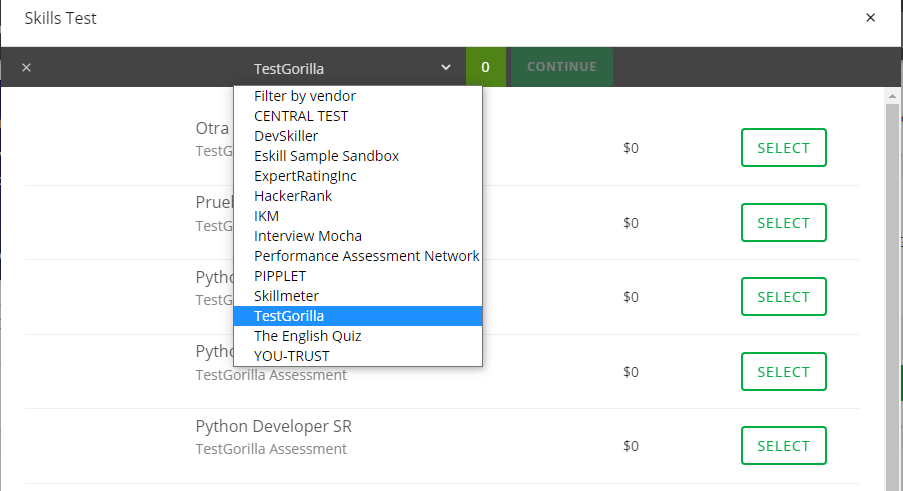 Select the assessment, and then click "Continue," then "Send":

The following message now appears in your Assessments tab: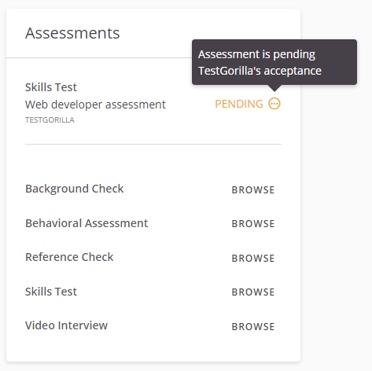 Within 30 minutes, the candidate receives their assessment invitation. At that point, the message changes to: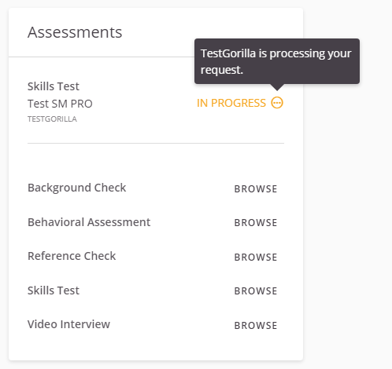 Step 4: Review the assessment results
Once a candidate has taken the assessment, their average score across the tests included in the assessment will appear. In the example below, that score is 39%.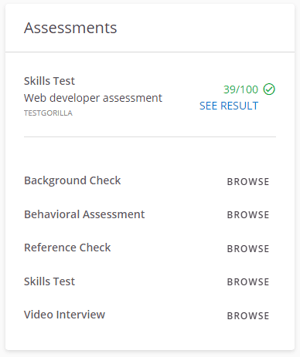 Click "SEE RESULT" to open the candidate results page in TestGorilla.
SmartRecruiters users who don't have a TestGorilla account cannot access the candidate results page in TestGorilla. They will be prompted to request access from the TestGorilla account owner, as follows: