I can't find the relevant job role for my assessment. What should I do?
Please select 'Other' and move on to step 2.
If the job role you're hiring for is not on our list, please use 'Other' and fill out your job role in the field that appears below. We're always working to add more specific job roles.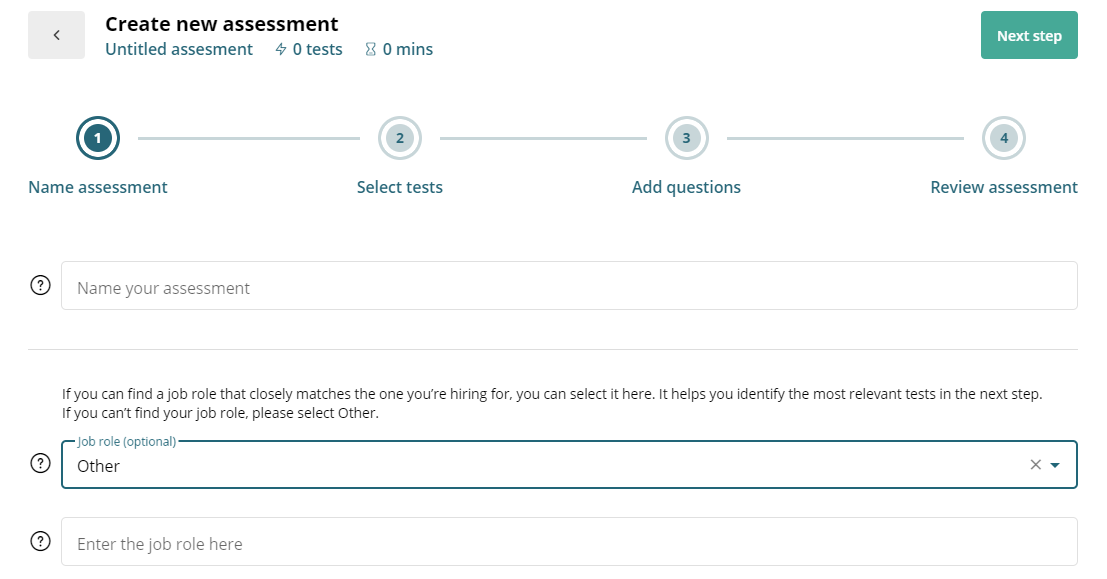 Click here to learn about the benefits of selecting a job role for your assessment.